2015 Spring & Summer Fashion Trends & Predictions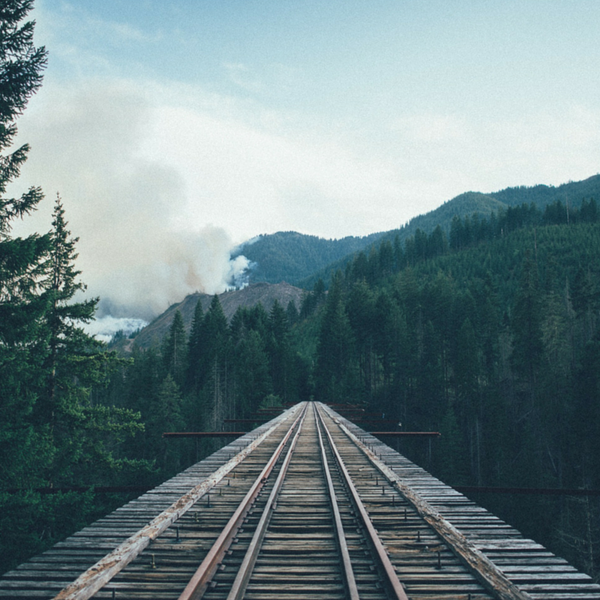 One of our favorite things about ringing in the new year is thinking about where the year is going to take us, fashion-wise. It's 2015 already, and we've got some ideas of what's in store for spring and summer. Here are some of our predictions for the clothing trends of 2015, for both him and her, courtesy of the owners of Bucks & Does:
For Him - Jason's Picks:

For spring and summer 2015, I see short sleeve button ups taking over, with washed-out, vintage inspired-prints on soft cottons. A crisp button up looks good and is appropriate anywhere, but the short sleeves make it seasonal and fun. Ditto for soft cottons—there's no better material for warm summer days, and I can tell that vintage-inspired prints are going to be big.

If you're going to a summer wedding or cocktail party, it's a 3-piece printed suit with matching printed shorts, leather loafers with no socks. Between the printed suits and the printed shirts, 2015 is going to be big for prints. And why not? They're overdue, and you can do a lot with prints. For day to day wear, it's got to be slim, fitted cotton pants—rolled up, no socks—and a short button up.

A big change I see happening is hats are going to shift from felt to straw. I personally can't wait to get my hands on hand made straw hats, which are a bit wrinkled, to give a nice contrast to clean haircuts and crisp button ups. Straw hats add a refreshingly organic twist to any wardrobe.

For Her - Laura's Picks:

This spring we'll be seeing lots of 90's inspired clothing softened with accents of bohemian sophistication. We've seen 90's inspired prints and pieces before, but the bohemian sophistication will make these pieces a bit more subdued and in line with a classic style.

I just ordered a few different takes on "90's jeans" from Mother Denim, which are going to be some of the best pieces that come out of this trend. They were inspired by vintage rigid Levi's 501's, and Mother's adaptation of this trend is a great, very unique result. We're super excited to get them in, because they're an ideal piece mixing the boho vibe and the 90's style.

We've talked up this amazing material before, and raw, rigid denim will take center stage this year. Particularly the "boyfriend" fit, which brings guy's comfort to a woman's body, will be a must-have this season. If you're looking to accessorize your 90's/Boho ensemble, adding a soft cotton lace and embroidered blouse from Cotélac perfectly rounds off the look and softens the overall vibe. 

Casual-laid back California style is also going to stick around, and we are seeing a lot of cotton, silk and natural fabrics that drape beautifully against the body. 

As far as shoes, espadrilles are extra special in buttery soft leather, and in jewelry we're seeing a lot of 14k gold mixed with sterling silver for a very layered, tomboy-gone-feminine style.

These are just a few trends to watch out for—and look forward to—in 2015. Some have started already, and some we've got our fingers crossed for. Whatever comes, you can be sure we'll have it here at Bucks & Does.
Leave a comment
Comments will be approved before showing up.