A Glimpse Into Our Design Process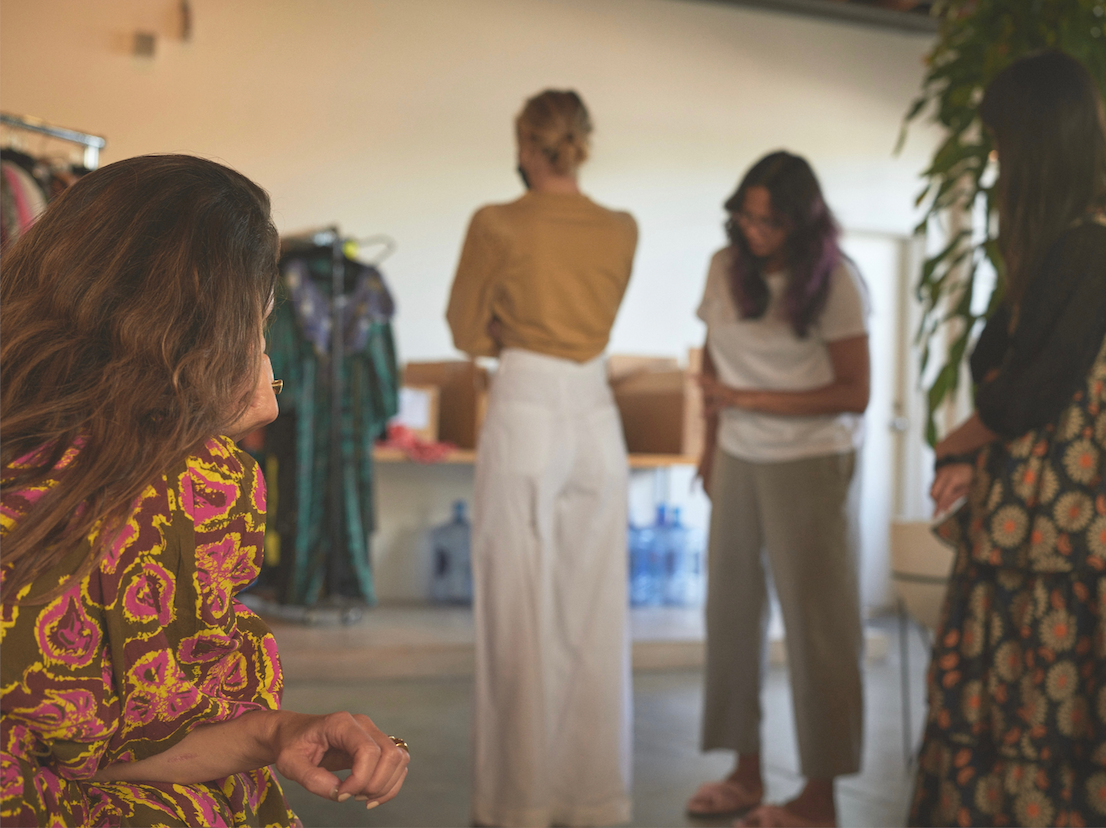 After 20+ years of designing I have definitely nailed down the best system for our design team to follow when creating each season's collection. We start with a color palate, then choose our prints.  We try and keep in mind customer favorites from seasons past, as well as feedback regarding preferences in shades and textures.
From there we imagine silhouettes and creatively identify the best possible fabric to use.  Everything is done with intention and every detail included in our garments represent our unique spin on what we believe is effortless, chic and playful.
We love having fun designing a collection.  It's a team effort and everyone is involved.  From wholesale data provided by our sales reps, input from our production manager, listening to our customers feedback and requests and even considering suggestions from our super opinionated and vocal CEO, our collections are forged in a melting pot of carefully vetted information that culminates in our final selections. To say designing takes a village is an understatement! 
It takes an incredibly talented team to pull it all off, and when it comes down to having the photo shoot our most rewarding moment is when the clothes come to life on our model.  In that moment sketches leap off the page and are beautifully captured by our uber talented in-house photographer/CEO. 
We're so excited to share Spring 2022 with you in the weeks to come.  As always get ready for a kaleidoscope of prints and colors destined to make you giddy with excitement. We hope somewhere in the mix you find the piece that speaks the most to you. In that moment our job is done and design process was a success! 
Leave a comment
Comments will be approved before showing up.