JULIANA ARTHUSO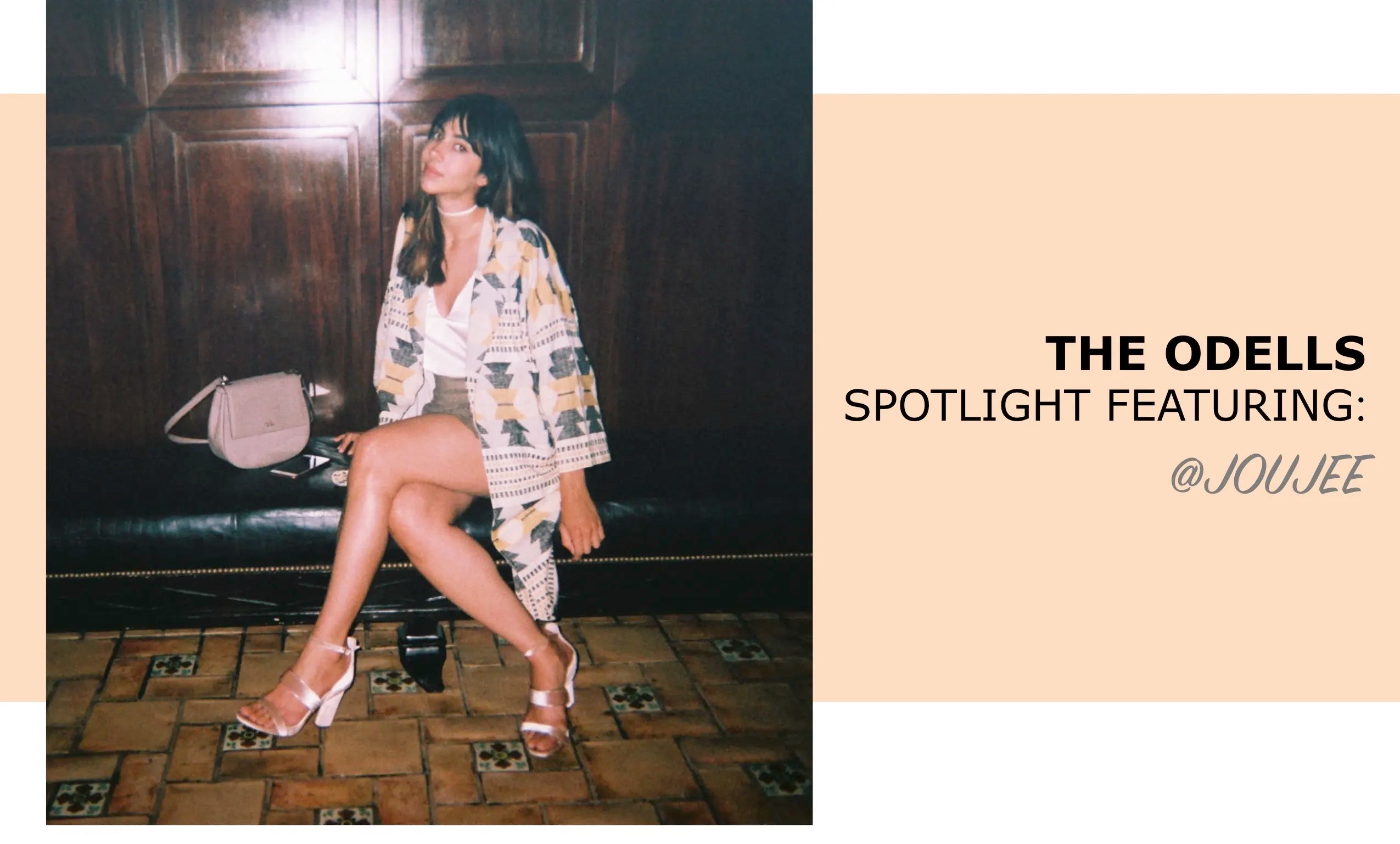 WE'VE HAD EYES FOR JULIANA ARTHUSO FOR A WHILE NOW AND WE THOUGHT WE'D SHARE OUR LOVE FOR ALL THINGS @JOUJEE. JULIANA IS 
ORIGINALLY FROM A PENINSULA IN BRAZIL, SHE 
CURRENTLY LIVES IN LOS ANGELES.
SHE'S A GRAPHIC DESIGNER // ILLUSTRATOR AND LOVES THESE OUTLETS TO EXPRESS HER CREATIVITY. BEING FROM BRAZIL, SHE NATURALLY LOVES THE BEACH. HIKING AND FINDING NEW WAYS TO EXERCISE ARE MUSTS IN HER LIFE AT THE MOMENT. YOU CAN FIND JULIANA AT LOCAL ART GALLERIES OR COFFEE SHOPS WHILE SHE'S NOT PAINTNG OR TAKING CARE OF HER PLANTS IN HER OFF TIME.
JULIANA TRAVELS BACK TO HER HOME IN BRAZIL EVERY CHANCE SHE GETS. BUT SHE ALSO LET US KNOW SHE LOVES THE VIBE IN SAN FRANCISCO AND WOULD EVEN CONSIDER MOVING THERE, BUT THE SUNSHINE IN LA IS WHAT KEEPS HER PLANTED HERE. ( FEATURED: THE ODELLS SEVILLE RUFFLE MAXI )
SHE LOVES LA BECAUSE IN JUST A FEW MILES DISTANCE, YOU CAN SEE COMPLETELY DIFFERENT GROUPS OF PEOPLE AND EXPERIENCE DIFFERENT CULTURES. SHE LOVES HANGING IN SILVERLAKE JUST AS MUCH AS SHE LOVES VENICE.
FALL IS HER FAVORITE SEASON AND LOVES A GOOD FALL WARDROBE. "THE COLORS AROUND TOWN ARE BEAUTIFUL AND STEPPING ON DRY LEAVES OUTSIDE OF MY HOUSE IS HIGHLY THERAPEUTIC " – JULIANA 
( FEATURED: THE ODELLS OVER COAT )
YOUR FALL WARDROBE IS CALLING. SHOP ODELLS NOW
Leave a comment
Comments will be approved before showing up.