Laura's Summer Picks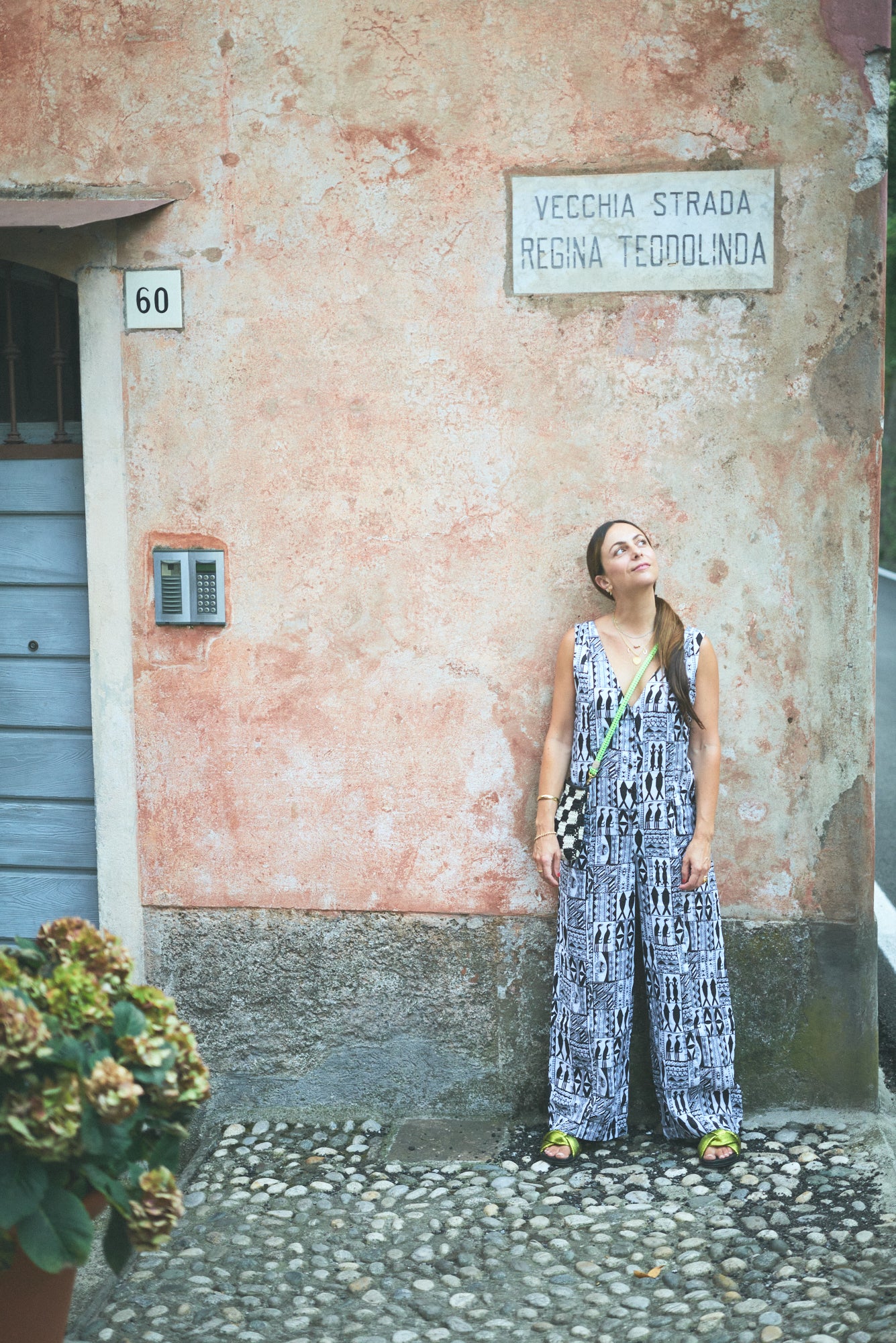 If you've followed us for any length of time you've probably noticed our intense love of Italy. It's where we spent our honeymoon 16 years ago, where we vacation every chance we get, and where we dream of living some day. Our trip this July has been full of family and friends, lots of relaxation, ocean swims, lakeside lounging, sightseeing, and plenty of delicious wine and meals, and I've worn our Summer Collection every step of the way. Fun prints, classic white, and light and airy fabrics made packing easy. These are a handful of styles I couldn't leave home without. 
Linen is the best fabric to travel with during hot Summer months. Our Maddie Jumpsuit (shown above) is lightweight and breathable and the perfect travel companion. I love the deep V plunging neckline and wide leg. This is great to wear around Italy and it's the perfect style to throw on for lunching in the afternoon. 
Swimsuits! Some days I want to wear a bikini and some days I prefer a one piece. It all depends on my mood and I absolutely love both our swim styles because they are comfortable, totally reversible and so flattering. They hug your body in all the right places. My favorite thing to wear as a swim cover up is our Morgan Skirt. You're instantly chic and pulled together and I absolutely love how well it pairs back to both of our swim styles. It has pockets too, which is so convenient.
Cotton gauze is so easy to pack and pretty much one of the coolest fabrics you can put on your body in the Summer. I wore our Joey Blouse when we toured the Colosseum and it was fantastic because it kept my arms out of the sun but the fabric was cool and light. I love how loose and roomy it is too.
I love a great statement dress for packing on vacation. The Alyssa Dress ticks all the boxes. The colors remind me of a sunset and the fabric is light and drapey. Europe is so hot in the Summer so I really appreciate the spaghetti straps and plunging back. It kept me nice and cool while sipping cocktails and enjoying dinner. 
Who doesn't love a little bling on Holiday? I love all of our slides but the Metallic Puffy Slides sure do add a bit of color pop to any outfit and that's a plus in my book! They are also incredibly comfortable and are great for walking all around Italy.
Leave a comment
Comments will be approved before showing up.