MAYA SINGER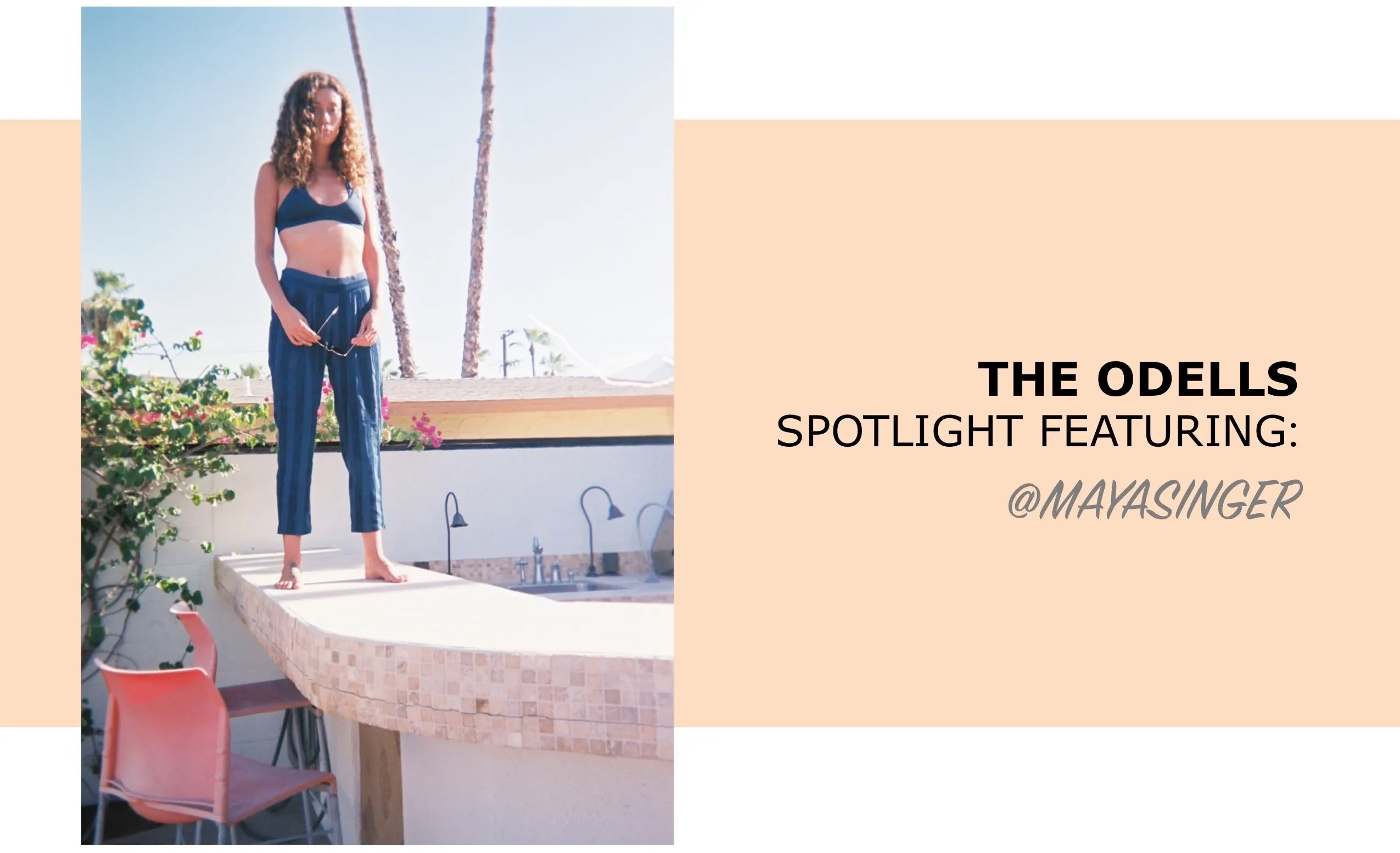 MEET MAYA SINGER, OUR MODEL MUSE AND LOVER OF MUSIC, MEXICAN CUISINE, COFFEE AND THE OCEAN.
A BOULDER COLORADO NATIVE, MAYA MOVED TO CALIFORNIA IN 2010 AND QUICKLY WENT FROM BEING A MOUNTAIN GIRL TO AN OCEAN LOVER. SHE SETTLED IN TOPANGA CANYON, NESTLED IN THE SANTA MONICA MOUNTAINS, JUST A 15 MINUTE JAUNT TO THE BEACH.
MAYA BEGAN MODELING WHEN SHE TURNED 18 AND MOVED TO LOS ANGELES. HER MOTTO FOR HOW SHE GOT TO WHERE SHE IS TODAY IS TO NOT LISTEN TO WHAT THEY TELL YOU, BUT RATHER LISTEN TO YOUR HEART. SHE BELIEVES SUCCESS ISN'T MEASURED BY HOW WELL YOU CAN REPEAT INFORMATION. INSTEAD SHE RECOMMENDS GETTING OUT TO EXPLORE; TRAVEL, CREATE, READ, "JUST BE HAPPY IN LIFE. THE REST WILL FOLLOW."
BIG SUR IS ONE OF MAYAS FAVORITE PLACES IN CALIFORNIA "NOTHING BEATS THE COASTLINE. HENRY MILLER WRITES ABOUT LIFE THERE IN THE 1940'S AND SEEMINGLY NOT MUCH HAS CHANGED, WHICH IS SO SPECIAL."
IF YOU HANG OUT WITH MAYA, HER SMILE IS INFECTIOUS, SHE'S SURE TO MAKE YOU LAUGH. SHE WON'T COOK YOU A GOOD MEAL, BUT SHE'S GREAT AT EATING AND SHE WILL CHEERS WITH MOST ANY COCKTAIL. SHE MAY ALSO SHARE WITH YOU ALL THE SIGNIFICANCES OF HER MANY TATTOOS. BE SURE TO FOLLOW @MAYASINGER.
Leave a comment
Comments will be approved before showing up.