New Year, New Growth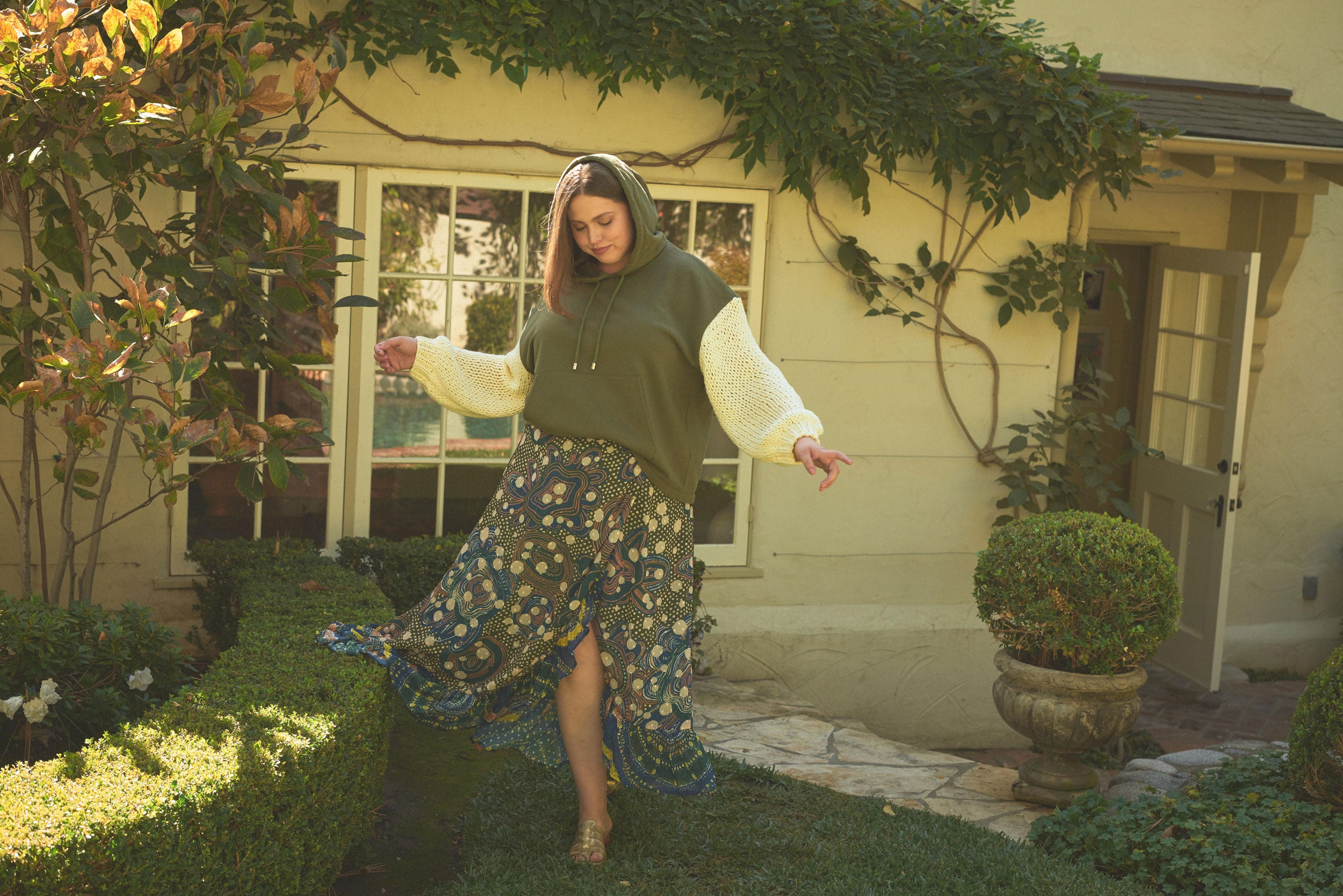 We have always wanted our brand to feel inclusive and reflective of the diverse clientele that we represent, which is a major factor we consider when selecting our prints, textiles and silhouettes each season. We want all women to see themselves reflected somewhere in each collection, whether it be in their favorite silhouette, their favorite color, or in an emotional print that lights a spark of excitement when they catch a glimpse in their closet and slip it on for the day. We want all customers to feel empowered and to recognize the amount of care and intention that went into making that garment. In 2022, we are making it our mission to fully celebrate and embrace as many women as possible. We are thrilled to be able to finally offer extended sizing for an assortment of styles from each season going forward, which has long been a dream of ours!
We want our customers to know how much we appreciate and hear their input. Our team is constantly designing year-round, and one of our biggest sources of inspiration each collection is the women who wear our pieces. We celebrate how amazing you feel, how incredibly you style each piece to represent your own individual aesthetic, and how you recognize and appreciate the thoughtful details we incorporate into our line. With the addition of extended sizing into our collection, we want to make sure style and attention to detail are never sacrificed.
As a team of primarily women, The ODells brand truly wants each customer to feel effortlessly empowered in a piece that helps highlight their overall style and accentuate their favorite features. While trends can be fun to incorporate and mix into the batch, above all else we have always intended our line to be relaxed, easy and comfortable because we know these are the ingredients that make for selecting your favorite outfit of the day. We try and provide a wide variety of style choices for all customers so that each piece can come to life with the right woman.
Wear it loose and keep it simple or belt it and accessorize 'til your heart is content, we want each woman to find a piece that speaks to them and then bring it to life in their own way. Wear it to work or wear it to game night with your friends. Let it be part of your special day, or just tag along on your everyday errands. Wherever the journey may lead, we hope you share it with us so we can see how YOU, our customer, helps to breathe life into our pieces each season. You are the reason we continue to create, and we are forever grateful that you continue to support our small business and help us to grow in all ways.
We are so excited to include even more women into our mix, and hope that each customer we meet going forward feels empowered, seen, and celebrated by The ODells. We cannot wait to see what lies in store for 2022 and cannot wait to hear your stories along the way!
Tag us on IG @theodellsshop to show our team how you style your pieces!
Leave a comment
Comments will be approved before showing up.